Lens / Lens Unit Development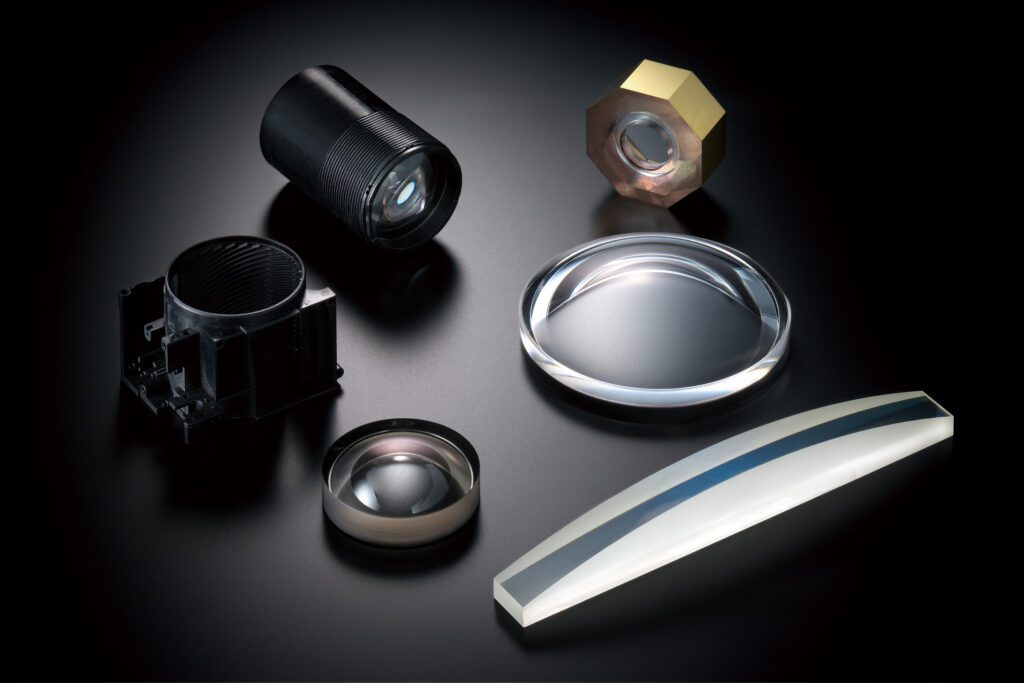 Optical Design Technology Navigator can provide services such as, 1) the design or manufacture of high precision glass and plastic lens. 2) The development of hybrid lens; a lens that has the optical characteristic of a glass lens and the aspherical structure of a plastic lens. 3) The integrated manufacture of lens units; assembled components that consists of lens components and mechanical components. TOYOTEC Ltd. considers Optical Design Technology Navigator as an all-around manufacturer of optical, mechanical, and electronical technology. TOYOTEC owns a number of manufacturing equipment and measuring / evaluating devices to manufacture products from the R&D / designing phase.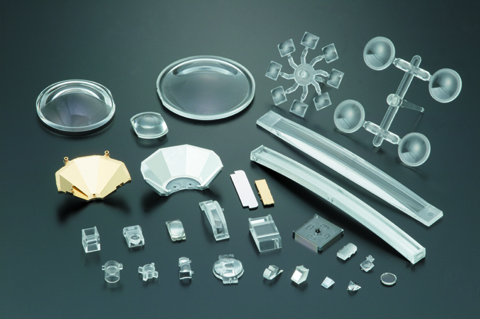 Plastic Lens
TOYOTEC has met various customer needs since the manufacturing of the first plastic lens in 1986. We continue to improve our technical capabilities at a daily basis to fully utilize our accumulated know-how. Not only shall we guarantee a thorough assurance system to provide high quality / high precision lens, but we guarantee the best way of productizing based on application usage.
To do high precision injection molding, optimized setting of the molding parameters based on the material, shape, and required accuracy is needed. We can correspond to various needs with our 1st-class injection molding technicians and provide a stable suppply of high quality products.
TOYOTEC's Optical Design Technology Navigator, is currently working on a technological innovation based on our know-how from manufacturing plastic lens. We will create a one-of-a-kind lens that will suit your needs.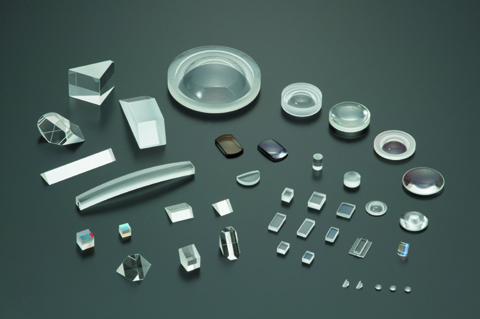 Optical Glass Lens
Our history of manufacturing optical products dates back to 1944, when we first started polishing glass to make a glass lens. Manufacturing of high precision glass lens, which we have been doing for over 70 years, is an essential part of our business. On Optical Design Technology Navigator, we can provide services such as the polishing / grinding of general spherical lens or manufacturing of special lens like cylindrical lens or fθ lens.
TOYOTEC's Optical Design Technology Navigator, can answer needs for high precision / high quality products by utilizing accumulated know-how about optical lens technology and by the usage of the latest equipment. Especially, we have immense credibility in in-house development techniques to fully derive material property and the manufacturing technology to continuously create new products.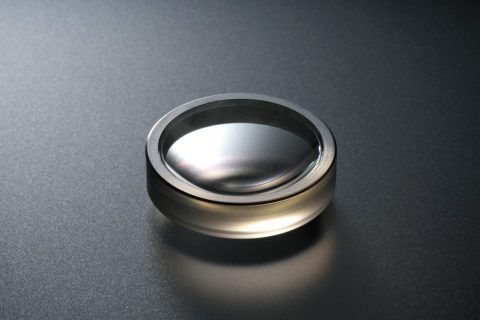 Hybrid Lens
Other than glass and plastic lens, we develop a lens called "hybrid lens". A Hybrid lens is a "combined aspherical lens" that has the various optical characteristics / environmental resistances of a glass lens, and the high-precision-aspherical character which is made by plastic molding technology.
Every plastic material and manufacturing equipment we use for the hybrid lens is a TOYOTEC original. We co-developed the plastic material used exclusively for hybrid lens with a material manufacturer, and it has the perfect optics and environmental resistance. Hybrid lens is also compatible with single / multi coating for better transmittance.
You can also order optical design using hybrid lens on Optical Design Technology Navigator. For lens units that need multiple lens to meet the required performance level, using hybrid lens can decrease the total weight, reduce the amount of lens, and lower the total cost. We also have established the manufacturing method of large apeture hybrid lens, and we are capable of doing an optical design that no other company can do.